Paper Mill Insurance wants to be your independent insurance agent!

Offering personal and commercial products from a wide variety of quality carriers allows Maryland, Pennsylvania, and Delaware residents to make one call to one company and receive multiple quotes.  At Paper Mill Insurance, formerly Wiedey & Associates, we continue the tradition of loyalty to the customer. Where you're a name, not a number.

personal insurance
Begin with the basics.  Protection of your assets is the first critical step towards financial success and we will guide you through the process.
commercial insurance
Unclear about exactly what your business needs to be protected?  We can explain the often complex issues business owners face and secure the coverage you need.
Fire, EMS & Search Agencies
As insurance agents who also are firefighters, we have a special passion for this industry.  Ask us about special packages tailored to fit the needs of your organization.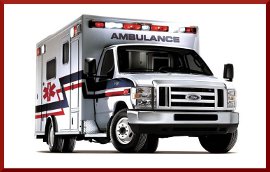 Paper Mill Insurance is pleased to introduce a new insurance program for the Private/For Profit Ambulance Industry.
Click here for more information.
resources (FAQ)
An informed client makes better choices. That is why we partner with you to provide as much education as possible. Learn more about key insurance issues.
Glossary of Insurance Terms
Auto Insurance Definitions & Types
Property vs. Casualty Insurance
Making a Claim
Why Choose Paper Mill Insurance?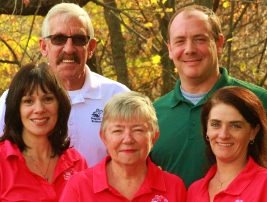 We know you have lots of choices when it comes to selecting an insurance agency.
That is why when Howard Wiedey began the agency in 1979, he decided to offer access to multiple carriers.
It allows the client the best opportunity to secure the best rate without having to do all the extra legwork! More importantly, when Howard left the company in our hands in 2012, he knew we would remain committed to keeping that "small town" sense of service. As we evolve, our clients remain at the core of our business.
What's New?
What's Not?
Our Name: Wiedey and Associates is now Paper Mill Insurance.
Our Corporate Officers: Claud Gamble Jr. and Chris Wiedey are former employees, so they know the business inside and out. 
Our Energy: We are excited to continue Howard's legacy, but with a renewed commitment to meeting our customers' needs in an old-fashioned style that incorporates new technology.
Our Services for Firefighters: Branching into this area we are so passionate about will enable us to grow and be stronger in all aspects of our business.
Customer Service First: We answer the phones, we listen, and we will work until you are satisfied.
Your Name Matters: Clients still are able to call in and be known by name, not just a policy number.
Commitment to Community: We live, work and volunteer in the area and love serving our neighbors in North Baltimore County and surrounding areas.